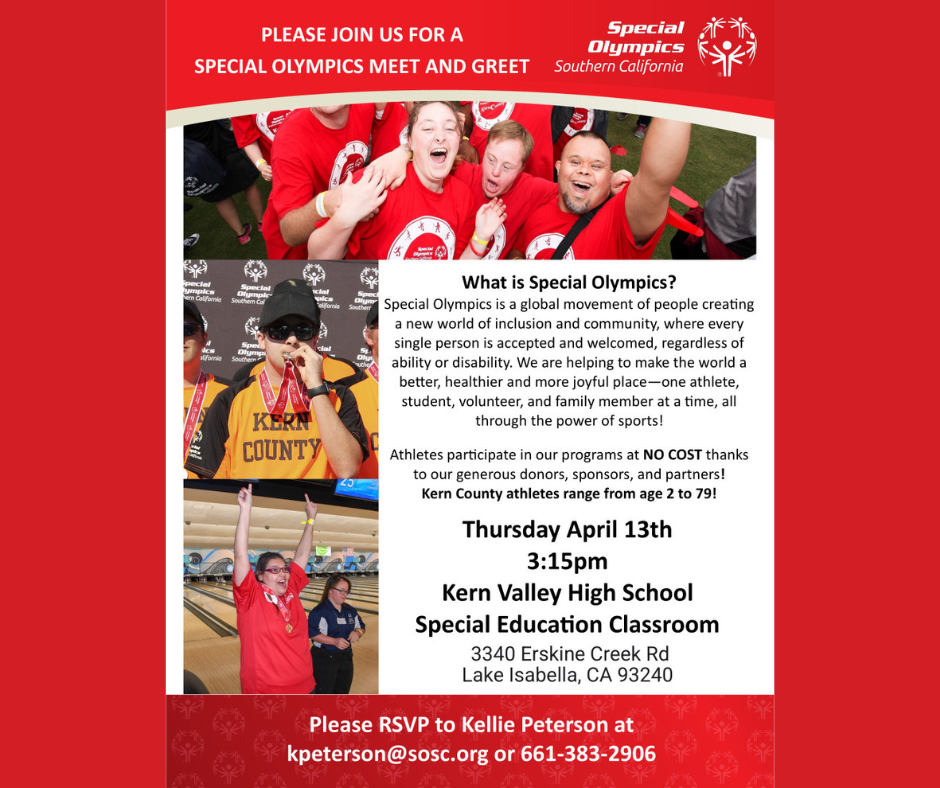 Special Olympics Meet and Greet
Special Olympics is a global movement of people creating a new world of inclusion and community, where every single person is accepted and welcomed, regardless of ability or disability. We are helping to make the world a better, healthier and more joyful place—one athlete, student, volunteer, and family member at a time, all through the power of sports!
Athletes participate in our programs at NO COST thanks to our generous donors, sponsors, and partners! Kern County athletes range from age 2 to 79!
Please RSVP to Kellie Peterson at kpeterson@sosc.org or 661-383-2906