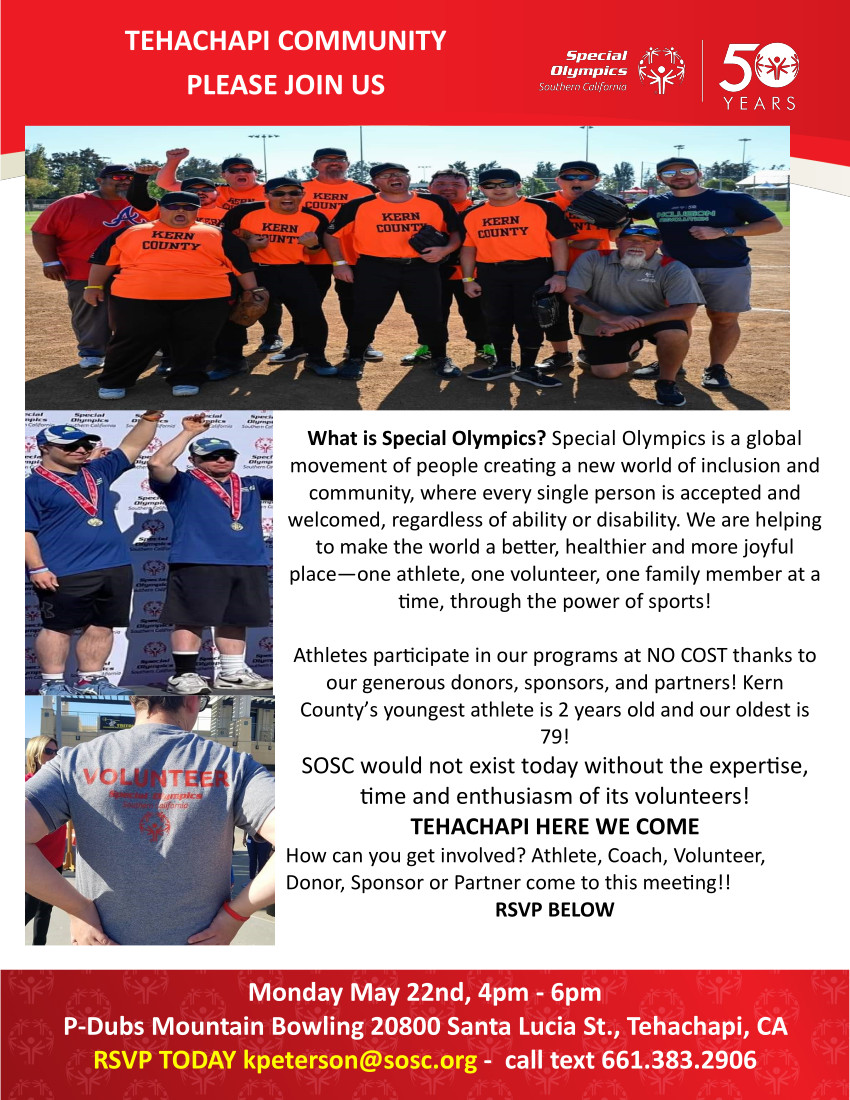 Tehachapi Community Special Olympics Campaign
What is Special Olympics? Special Olympics is a global movement of people creating a new world of inclusion and community, where every single person is accepted and welcomed, regardless of ability or disability. We are helping to make the world a better, healthier and more joyful place—one athlete, one volunteer, one family member at a time, through the power of sports! Athletes participate in our programs at NO COST thanks to our generous donors, sponsors, and partners! Kern County's youngest athlete is 2 years old and our oldest is 79! SOSC would not exist today without the expertise, time and enthusiasm of its volunteers!
TEHACHAPI HERE WE COME
How can you get involved? Athlete, Coach, Volunteer, Donor, Sponsor or Partner come to this meeting!!
RSVP BELOW!
Monday May 22nd, 4pm – 6pm
P-Dubs Mountain Bowling 20800 Santa Lucia St., Tehachapi, CA
RSVP TODAY kpeterson@sosc.org – call text 661.383.2906